How To Attract Long Haul Tourists
Summary
Modify
Indian tourists are a huge growth market for overseas tourist destinations. This opportunity coincides with a tidal change in the travel industry towards social media and seamlessly integrated booking. Is traditional advertising still ef...
Indian tourists are a huge growth market for overseas tourist destinations. This opportunity coincides with a tidal change in the travel industry towards social media and seamlessly integrated booking. Is traditional advertising still effective to pull holiday makers to your destination?

by Hubertus Hofkirchner -- Vienna, 01 Sep 2016


For marketers, it is difficult enough to identify effective adverts. Unfortunately, even the best ad no longer guarantees success, as the communications landscape is changing rapidly. Traditional advertising practices that were once effective are increasingly outperformed by new online communications channels which integrate seamlessly with new sales channels. Marketers must get the measure of these changes and adjust accordingly to avoid bad surprises.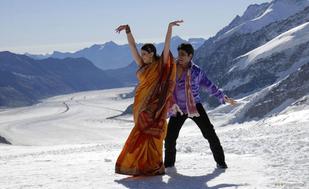 In late 2015, the Austrian National Tourist Office started off from what seemed a standard problem: deciding between three possible new advert themes targeting long-haul tourists from India, a promising growth market. They also sought information about Indian tourists' travelling preferences, information sources, influencers, market potential, and Austria's competitive position versus Switzerland.
Why Prediki?
Long-distance research poses unique cross-cultural, sampling, and interpretational challenges. The Austrian agency selected Prediki's second generation prediction market to avoid the manifold foreseeable distortions and misunderstandings when working in unfamiliar cultures. Prediki always asks for predictions of future facts, and facts will be facts, anywhere. Sample requirements are only a fraction of those for traditional questionnaires which ensures feasibility despite the low incidence of Indian tourists visiting Austria. Last but not least, Prediki's integrated online social messaging module and its quant/qual analysis capabilities facilitate the extraction of underlying reasons behind foreign data.
Best Practices in Predictive Long-Distance Research
Prediki invited Indian long-haul travellers into a prediction trading game. For a broader perspective, the crowd also included a good share of Indian travel agents. Participants bought and sold virtual shares representing the future total market size and pre-defined levels of Austria's future market share of Indian tourists for each advert. They also shared their reasons in the online market talk.
All traders know that they can win the incentive only if their forecasts prove right. This is in stark contrast to traditional surveys where any respondent can mindlessly tick some arbitrary answer without any personal, reputational, or financial consequence. After their first trades, traders continue to reflect deeply about the questions, they observe price moves and the market talk. They can adjust their trades anytime during the fielding period.
Strong Growth and a Surprising Irrelevance
For 2016, the Austrian National Tourist Office's own in-house experts already forecast a strong +6.2% growth for inbound Indian travelers to Austria. The prediction market was even more bullish: it indicated a growth of +19.0% with 133,600 arrivals for 2016. This means that the agency could shift its regional marketing budget to capitalise on this opportunity. As of May 2016, the number of arrivals from Indian tourists was up 22.4%.
The result for best campaign brought a surprise. One of the new adverts, depicting a combination of Austria's countryside and cities scored significantly higher than its alternatives on traditional action standards. So far, so good. However, what does this 'best' really mean for Austria? So, we asked the crowd to predict Austria's future market share for each ad. Uncharacteristically, these predictions came out extremely close, ranging from 19.2% for the current campaign to 19.6% with the best new campaign, the market's way to say that even the best campaign does not actually matter much.
Bigger Reasons Looming Behind
Looking through other predictions, the reasons soon became clear. Respondents rated 'Social Media' only as the sixth most influential factor for recent travel decisions. However, they predicted it to rise to second place by 2018, just behind 'Travel Websites' which would also expand their already established influence. A re-balancing of promotion activity by communication channel is essential.
Also, Indian travel agents are traditionally a key channel for the agency. However, their influence will decline significantly by 2018. They are an increasingly unnecessary cost factor and a waste of time. As the travel market is becoming more online and transparent, this fuels distrust in recommendations and agents' selfish profit motives. Notably, these results prevailed despite travel agents participating in the prediction market. Tourism marketers should not rely on travel agents as much as in the past.
For the younger generation, Switzerland is getting old and stale, just like the old Bollywood movies which brought it to fame. They are searching for new destinations, more excitement, affordability and simpler visa requirements. It is self-evident that the young target group is not so easily reachable by traditional media and campaigns.
Last, 'Mountains & Snow Expe-rience' is by far the biggest at-traction for Indian tourists (61.7%), followed by 'Castles & Palaces' (11.7%) and 'Lakes & Rivers' (8.6%). However, cam-paigns by Austrian marketers mostly neglect this 'exotic' snow element. For maximum effect, advertising to Indian tourists should in future always contain some highly visual white snow-capped mountain scenery.
Recent Developments in Indian Travel Trends
So far, tourist arrivals 2016 de-veloped in line with the bullish prediction market forecasts, i.e. a +22.4% growth. In 2015, Indians ranked 37th on the list of incoming tourists into Austria, in May 2016, they already ranked 12th on that list. The Austrian National Tourist Office is accelerating its shift towards social media marketing and starting in 2017, will enter an online cooperation with the Lonely Planet.
Do you need to inform a business or marketing decision in another culture? Let's talk: info@prediki.com
---