This is how the question will be judged in the end, when the final outcome becomes known.

This is the precise date or end of the period to which the question refers.

After reading the judgement rule, please click here.
Close
§ Judgement rule
How will the final result of the question be determined?
The official result sanctioned by the Philippine Basketball Association (PBA) at the end of this conference will be binding. The "None" answer captures the unlikely event that no team wins the championship. This could be due to a number of extraneous variables, ranging from the cancellation of key games due to weather calamities, or the forfeiture of the entire conference in favor of Philippine Team (SMART Gilas) practices in preparation for the FIBA Basketball World Cup, among other reasons.
Reference date:
May 23, 2014, 24:00 PST
●

San Mig Super Coffee Mixers

96.16 %

●

Talk 'N Text Tropang Texters

3.66 %

●

None

0.17 %
Study the background information carefully.

Read the background information carefully, before proceeding.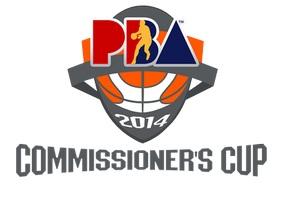 Background
The 2014 Philippine Basketball Assocation (PBA) Commissioner's Cup is the second conference of the 2013-14 PBA season. The rules of the tournament allow for multiple foreign players, or "imports", with restrictions on height, to be included on team rosters (on height restrictions). This is opposed to the other two tournaments in the season, such as the traditional All-Filipino conference, which allows only Filipino players to compete, or the Governor's Cup, which allows only one "import" per team.
On Thursday, May 15, 2014 The San Mig Super Coffee Mixers rallied past the Talk 'N Text Tropang Texters for a 100-91 victory in Game Four to win the PLDT Home TVolution Commissioner's Cup at PhilSports Arena.
Click on 'Final Settlement (top right hand corner) and Vote YES to affirm the published result.
External links
Sources
Big Game James shoots San Mig Coffee over Talk 'N Text, one step away from title - InterAksyon, May 13, 2014
Offering the reason for your trade may convince other traders to follow your opinion.

Click '+' if you agree, or '–' to disagree. You get a credit for every rating you make.

For each '+' the author will get +100 credits added to his trading account .

If you rate a comment with "-", please reply and state your objection.

Now please rate, reply, or write your own comment. Best of luck!