This is how the question will be judged in the end, when the final outcome becomes known.

This is the precise date or end of the period to which the question refers.

After reading the judgement rule, please click here.
Close
§ Judgement rule
How will the final result of the question be determined?
At the time of the announcement of retail availability, the price (USD) of the lowest tier model available in the US will be used.
Reference date:
Dec. 31, 2013, 23:59 PST
●

$1000 USD or greater

7.48 %

●

$750 to $999 USD

16.06 %

●

$500 to $749 USD

29.07 %

●

$250 to $499 USD

38.46 %

●

Less than $250 USD

8.91 %
Study the background information carefully.

Read the background information carefully, before proceeding.
Background
Wikipedia article: Google Glass
Analysis
We could look at the future price on a cost-plus basis for similar hardware gadgets. However, that model is best for non-differentiated hardware. Given the device's uniqueness, we also need to look into strategic pricing and into value pricing.
Cost-plus basis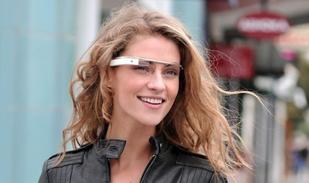 Google expects the device to go into mass market production by the end of 2013 with a retail price of under $1500. [1] According to Jason Tsai, researcher at Topology Research Institute, Google Glass could retail for $299, in consideration of the cost of its display sourced from Himay Inc at an estimated $30 - $ 35. [3] This opinion was criticized by Andrew Grush of Android Authority who predicts a price range of $450 to $800, arguing that the hardware cost is but a part of Google Glass's cost structure, including R&D. [4] Kevin Tofel of GigaOM supports Tsai's prediction, comparing Glass's hardware cost to a $199 Motorola MotoActv smart watch with similar components. [5]
Strategic pricing
At the time of Google's IPO, Larry Page and Sergey Brin chose a lower IPO price to ensure the attractiveness of the issue. Given the importance of a successful launch of a highly visible new product, they could repeat this strategy with a basse version of Google Glass. Profitability could still be substantial, through the benefits of the learning curve and through appropriate premium model differentiation.
Value pricing
Google Glass might serve new purposes of higher utility for users or certain user groups, thus allowing a premium price. (Which are the high-value applications?)
External links
Offering the reason for your trade may convince other traders to follow your opinion.

Click '+' if you agree, or '–' to disagree. You get a credit for every rating you make.

For each '+' the author will get +100 credits added to his trading account .

If you rate a comment with "-", please reply and state your objection.

Now please rate, reply, or write your own comment. Best of luck!