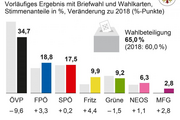 Vienna, 30 September 2022
Once again, the media and traditional pollsters in Austria are facing harsh criticism for publishing wildly inaccurate forecasts on the occasion about the state elections in Tyrol. Read more...
---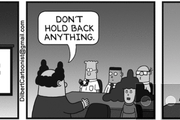 Vienna, 06 March 2020
Companies should carefully listen to the "Voice of the Employees" for strategic decision making. However, it is a challenge to get an open and honest conversation going. Here is an approach which will always work. Read more...
---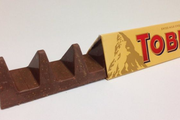 Vienna, 16 January 2020
Shrinkflation, downsizing packaged products without changing their price, is a common practice in consumer goods companies. Quite a few do it, so it must be a good marketing tactic. Or is it? Are consumers really too stupid to notice? Read more...
---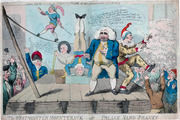 Vienna, 09 January 2020
Prepare for the worst. Year end is high season for mountebank predictions. The set linked below triggers unbelieving head shaking, even more so as they are made by market researchers and possibly even curated for being the top of...Read more...
---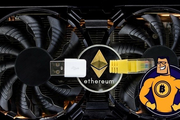 Vienna, 19 December 2019
I have always puzzled why Augur Project called itself a "prediction market" instead of what it really is: a betting exchange. So what's the difference? A betting exchange is a zero-sum game for distributing money between gamblers depending on a...Read more...
---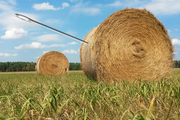 Vienna, 15 October 2019
I just came across the below example of a traditional, "frequentist" approach to brand perception research using the questionnaire method on Civey's public platform. So I finally write up a beef I have with traditional questionnaire research, and...Read more...
---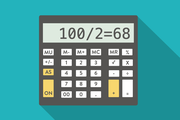 Vienna, 06 January 2019
There was this CEO. His company prepared an international expansion, all by the books. They contracted an agency to do a demand forecasting questionnaire, asking local consumers if they would buy the company's product. A large factory was... Read more...
---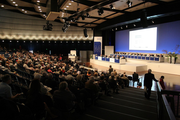 Vienna, 01 October 2018
Much has been written about certain agency and ethical problems arising between a corporation's shareholders and its board, not to mention other stakeholders. Read more...
---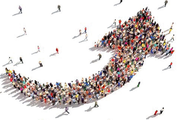 Vienna, 08 August 2018
Small companies or startups are agile by nature and can react, adapt, or pivot fast, but the larger an organisation, the harder it is to change its course and the further out it needs to look into its future. They need the best possible predictions to questions like... Read more...
---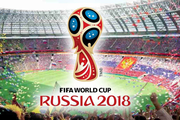 Vienna, 09 July 2018
The other day, at a fun event hosted by Lightspeed in Munich, I meet this fellow from an agency. He asks the obligatory small talk question: "So, what is it that you do?" Dutifully I reply: "Prediction Markets!" which results in the well-known blank stare and... Read more...
---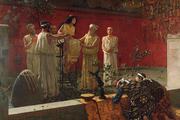 Vienna, 08 June 2018
In the fast-moving 21st century, CEOs and strategists require powerful tools to forecast the future for strategy, policy and program development. One such tool is the Delphi method which originated in the 1950's at the Rand Corporation. Read more...
---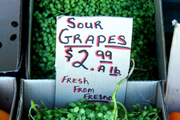 Vienna, 22 February 2018
In a recent Research World article ("Giving society a voice", December 2017), a "traditional" frequentist researcher seeks to defend the often criticised bad record of pollsters for inaccurate election forecasts with a most curious statement. Read more...
---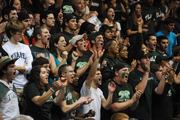 Vienna, 15 June 2017
Betting operators (like William Hill), betting exchanges (like Betfair) and prediction markets (like Prediki) are demonstrably doing an excellent job in predicting sports outcomes (Spann & Skiera 2008). Read more...
---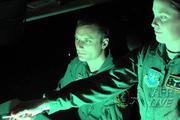 Vienna, 11 May 2017
Even though there is a stunningly simple answer to this question, predictions are a highly complex subject, so the two digit answer needs some explaining. Read more...
---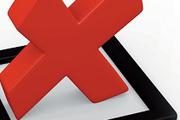 Vienna, 17 February 2017
The success of AfD ("Alternative for Germany") party in three German regional elections, the British referendum to leave the EU, the election victory of Donald Trump in the USA: pollsters worldwide were not able to predict these results. Read more...
---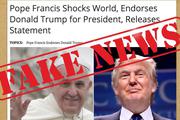 Vienna, 21 December 2016
The right answer to the fake news crisis cannot be more regulation or government censorship. We need new technology for social fact checking and better tools for public debate. Read more...
---
Vienna, 10 December 2016
It has come to the attention of Prediki Market Supervision that there may be ostensible "predictive market" providers which mislead clients and the public, purporting to employ the method to forecast and ensure new product or communication concept success but which in truth just run a survey. Read more...
---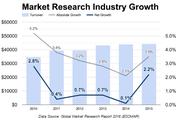 Vienna, 30 September 2016
Helped by innovative Big Data applications, the market research sector will resume growth at 1.9% annually until 2020 (ESOMAR Congress 2016 Consensus Predictions Report #1). Read more...
---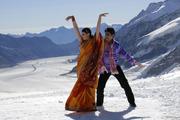 Vienna, 01 September 2016
For marketers, it is difficult enough to identify effective adverts. Unfortunately, even the best ad no longer guarantees success, as the communications landscape is changing rapidly. Read more...
---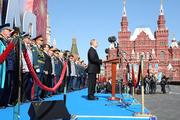 Vienna, 29 August 2016
"The Most Boring Election of 2016" was the title of a recent Bloomberg.com article for the parliamentary elections in Russia on 18 September. According to the article, the election will actually be a decided matter and critical opposition is being hindered in their participation. Read more...
---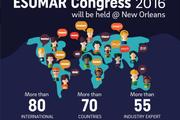 Vienna, 19 August 2016
At this year's key event for market researchers, the ESOMAR Congress in New Orleans, a "Prediction Wall" powered by Prediki will show a real-time consensus forecast of the industry's evolution until 2020. Read more...
---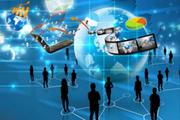 Vienna, 20 July 2016
The ever accelerating rate of change in business and society is creating more and more challenges for researchers. Real-time prediction markets allow them to keep up with the faster pace and new requirements. Read more...
---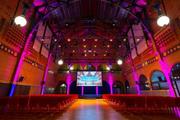 Vienna, 29 March 2016
Market leaders and incumbents not only have a problem with innovating their products. They also have a hard time to adopt innovative working methods, despite their better performance. Read more...
---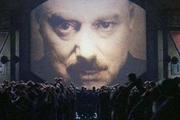 Vienna, 30 November 2015
Minitrue, George Orwell's infamous Ministry of Truth from Nineteen-Eighty-Four would have been pleased. Read more...
---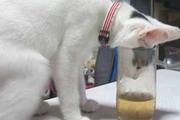 Vienna, 20 November 2015
Response fraud is a significant problem with traditional online questionnaire surveys. The consequential damages of ill-guided business decisions may well amount to several billion dollars each year. This is the third and final part of a mini-series about this inconspicuous cybercrime. Read more...
---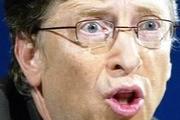 Vienna, 1 October 2015
I have to get a warning to Bill Gates because I just listened to the 2015 winners of ESOMAR's "Best Case History" award. How can I reach him? Let me tell you the story first, so you understand the urgency. Read more...
---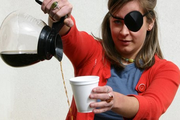 Vienna, 1 September 2015
A modern methodology fully integrates quantitative and qualitative research. You can glean the reasons behind numbers, and put a number on respondents' reasoning. Read more...
---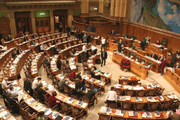 Vienna, 22 August 2015
As a direct democracy the Swiss government employs many tools to find the public's opinion. Some of these tools, however, are getting outdated. Read more...
---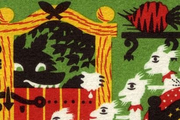 Vienna, 14 August 2015
Response fraud may be a big problem for the market research industry. So how can you recognise if some expensive research results should better go into the bin rather than on the decision maker's desk? Read more...
---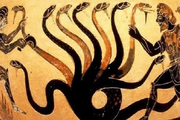 Vienna, 5 July 2015
Response fraud is a nuisance for the steadily growing online portion of market research. Fraudsters participate in online surveys to get the monetary incentive offered for their time without providing genuine answers. Read more...
---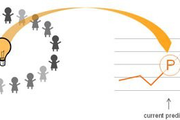 Vienna, 12 May 2015
Prediction markets are an often misunderstood mechanism, so when even leading market researchers inadvertently lump prediction markets together with betting exchanges, it is high time for a clarification. Read more...
---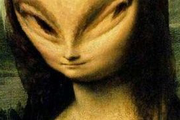 Vienna, 8 April 2015
If you produce or use market research you are probably aware of the manifold possible mistakes and some techniques to avoid them. This piece will show that these issues are more fundamental in their nature than meets the eye. Read more...
---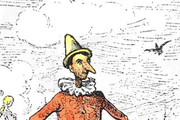 Vienna, 15 February 2015
These days there are many issues surrounding biases of respondents and their often mindless checkbox-ticking. This article will show some of the bigger flaws of traditional surveys. Read more...
---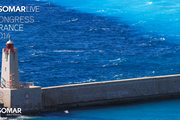 Vienna, 12 September 2014
The audience's top rating of our joint presentation with GMI/Lightspeed "Predicting the Future" at the ESOMAR Congress 2014 shows Market Researchers' increasing awareness of the power of prediction markets.
We first showed the pitfalls of asking predictive questions in traditional surveys and then gave a live demonstration how a prediction market solves these problems. Read more ...
---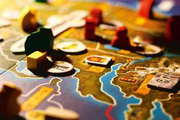 Vienna, 05 February 2014
As an executive, would it not be great for you to have a clear indicator of the likelihood of reaching your strategic goals? And if this indicator reacted in real-time to new information and tactical changes?
With Prediki's new take on prediction markets, this is now possible. Read more ...
---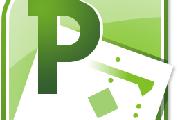 Vienna, 4 Oct 2013
As information technology becomes more and more strategic in the age of the internet, companies are increasingly impacted by their ability of finishing IT projects on time. Delays will domino into consequential damages for the entire company.
Here is the story how Management by Predictions showed its first promise to improve IT project management. Read more ...
---
Follow this blog for new stories, case studies, and method how-to's.